Experienced and Insured Contractor serving the South East Michigan's decorative concrete needs for over 10 years.
South East Michigan's choice for Polished Concrete.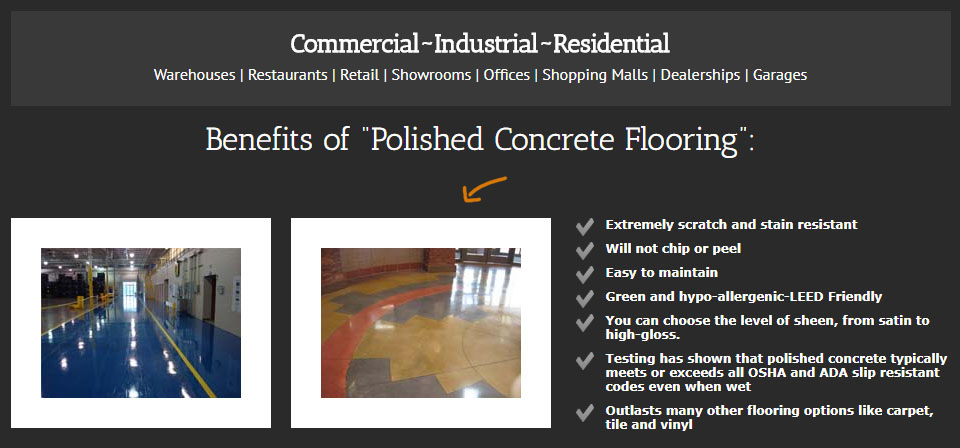 This versatility makes concrete an ideal flooring material for a variety of applications.
Bringing over 10 years of experience to the South Each Michigan Area, we grind concrete floor surfaces, whether new or old, to a high-gloss concrete floor finish
that never needs waxes or coatings. We also remove old epoxy and other floor coatings. Polished concrete is the floor of the future.
We have completed multiple malls, outlets, warehouse, retail and residential projects in the bay area. Including Ann Arbor, Auburn Hills, Birmingham,
Bllomfield, Chesterfield, Clawson, Clinton Township, Detroit, Downriver, Ferndale, Franklin, Lansing, Livingston County, Livonia, Macomb County, Port Huron,
Rochester Hills, Royal Oaks, Shelby Township, Southfield, St Clair County, St Clair Shores, Sterling Heights, Troy, Warren, Washington, Wayne County.
Color Dyes